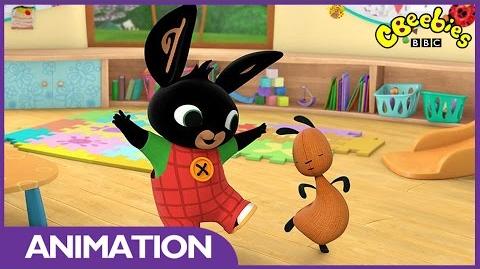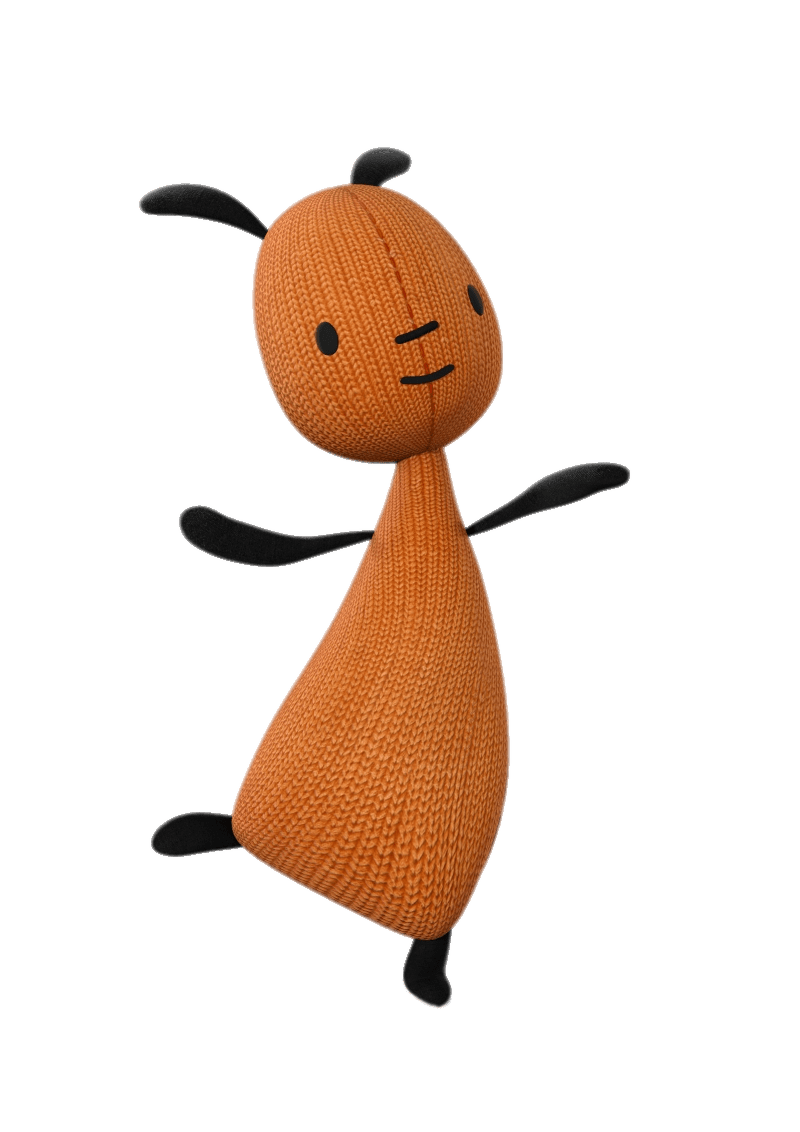 Flop is Bing's carer, guiding Bing through his toddler life, entertaining him and soothing him when he faces a problem.
Physical Appearance
Edit
flop is a small, orange, knitted rabbit. his body is a rounded triangle shape, he has an oval shaped head with two longish black ears, two small oval eyes, a small long (across not down) nose and a mouth that is about as big as his nose but curved. all his features are in black and his face is fairly low down. despite probably be older than Bing (character) he is shorter (like all adult characters compared to children characters)
other infomation
Edit
Family and Friends
Mimi is presumably his sister and Coco and Charlie his niece and nephew. he seems to be friends ,in some way, with Bing's friends, Sula and Pando. he also seems to be friends with Padget and Amma.